Remember my lamp post from back in October?...Specifically,
this
lamp?
It's from Restoration Hardware. It's gorgeous. But its $299.00, so I've been on the hunt for one
like
it.
While perusing Lowe's last week, I saw it......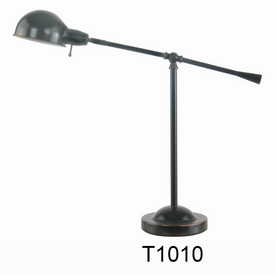 I made a beeline.
It was the last one.
It was on clearance for $20.
**Holy crap!**
But it wasn't in a box, it had a matte finish and I wasn't sure if it even worked. Like usual, my "I don't
need
to spend money (on a lamp)" logic kicked in, and sadly, I walked away.
By the time I got home, I was kicking myself.
"WHAT ARE YOU THINKING?"
I went back the next day, and it was gone.
I lost sleep over it.
I was sulking and pouting about it. I mean really sulking about it.
This went on for a couple of days, but I was determined to get that lamp. (What the heck is wrong with me that I resort to pouting for missing out on a lamp?)
I picked myself up by the bootstraps, logged on to Lowes.com,
found it
and ordered one.
If this story doesn't make you feel better about yourself, I don't know what will.
I sound like a crazy woman, and with that I'm going to bed.
Goodnight all!